The Naked Laundry x Klarna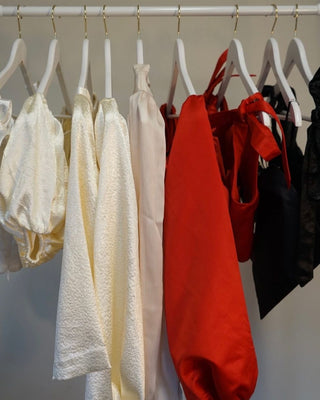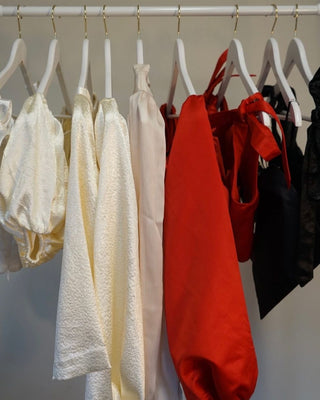 ABOUT THE NAKED LAUNDRY
OUR STORY
Welcome to The Naked Laundry, where East meets West in a seamless fusion of style. Founded in 2018, we're your go-to destination for curated fashion that effortlessly blends Asian and Western influences. From the perfect blouse for your sari to a chic skirt to enhance your lehenga collection, we redefine boundaries in every stitch. Join us on a fashion journey that celebrates diversity, creativity, and the beauty of individuality. At The Naked Laundry, we're not just a brand; we're a unique expression of cross-cultural elegance.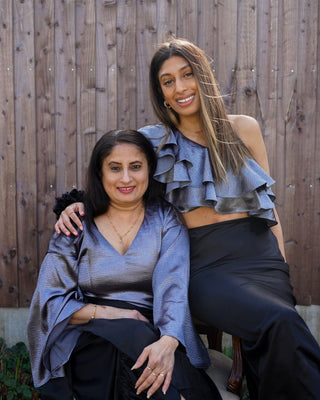 IT ALL STARTED WITH...
A wardrobe malfunction at university. Our founder Nikita needed a last-minute blouse to match a lehenga (skirt), and her mum posted a sari-blouse which ended up being too small. With no other options available, Nikita was left with a half-open blouse, held together with some safety pins. With many saris, lehengas and other South Asian outfits, each component is made to match with each other, leaving no room for mix-and-matching or fluctuation in sizing – and ultimately leaving that outfit sitting in your wardrobe. This sparked the idea of creating a brand which specialises in crop tops that can be worn as sari blouses, along with her western wardrobe.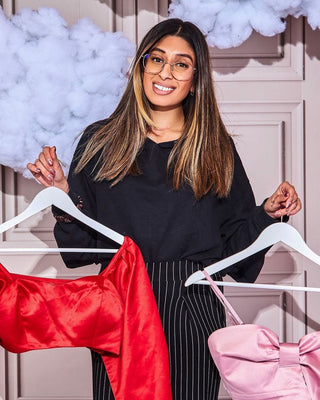 OUR MISSION IS TO...
Create timeless styles. We treat our styles as a blank canvas, where you can easily dress them up or down to make each piece personal to you. Each of our designs is created with three moments in mind – style, silhouette and tradition. With each piece, we envision how our customers would style that particular piece; whether that be with a sari, a traditional lehenga or jeans. At The Naked Laundry our core Indian heritage is at the forefront of everything we do. We aim to bring all elements of Indian tradition together with a modern twist to find the perfect blend that suits the needs of our growing British South Asian community.
AS SEEN IN...